What is Sanconvertor?
1.what is Sanconvertor?
Sanconvertor is a free file format convert tool embedded in the Sanbrowser browser.

It provides a variety of PDF file processing functions. as follows:
1. pdf to images (for example: pdf to jpg, pdf to png, pdf to bmp)
2. images to pdf (bmp, png, jpg to pdf)
5. pdf unlock
6. pdf protect
7. pdf to word
8. convert pdf to excel
9. pdf to ppt
10. word to pdf
11. convert excel to pdf
12. convert ppt to pdf
2. How to open Sanconvertor?
There are two ways to open Sanconvertor:
2.1 Open the Sanbrowser browser first, and then click the small button in the upper right corner of the toolbar, as shown below: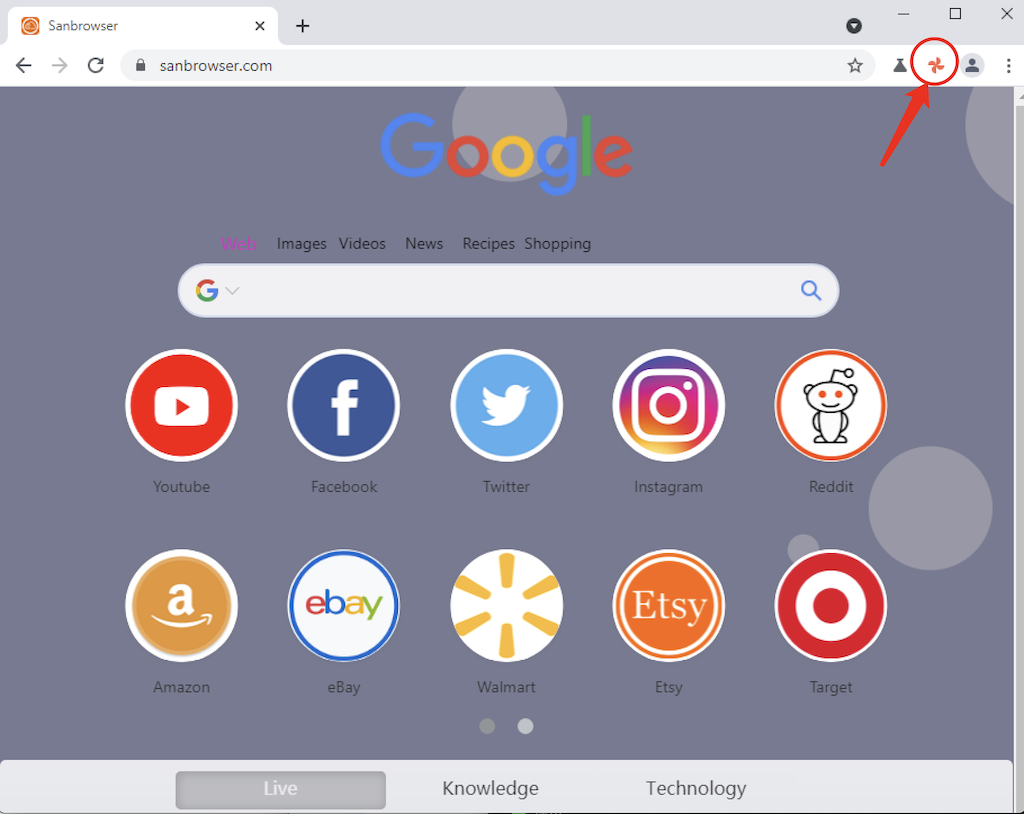 2.2 If you have created Sanconvertor's desktop shortcut launch icon, it is too simple, just double-click the desktop shortcut launch icon.
2.3 The following is the operation interface of Sanconvertor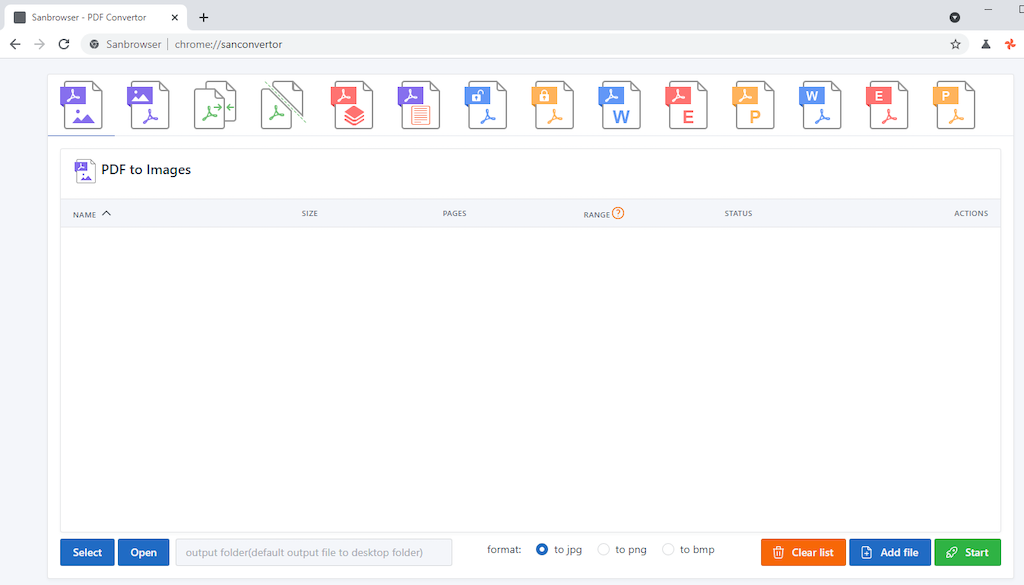 3. How to create a desktop shortcut icon for Sanconvertor?
If you want to open Sanconvertor directly next time to solve problems such as pdf file format conversion, then you can easily complete it in the following ways.
3.1 After opening the Sanconvertor, click the menu button in the upper right corner of the Sanbrowser browser
3.2 Select the sub-menu item under the More Tools menu: Create shortcut...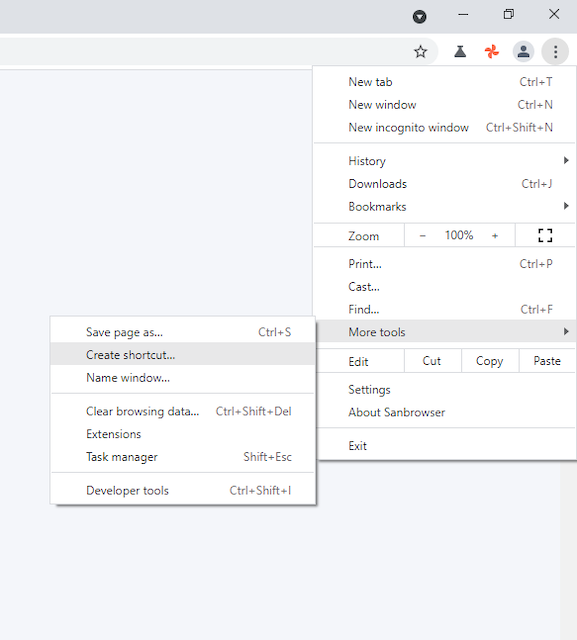 3.3 In the pop-up dialog box, enter the name of your favorite desktop shortcut. The default value is Sanbrowser-PDF Convertor.
3.4 Click the Create button to complete the creation of the Sanconvertor desktop shortcut. As shown below: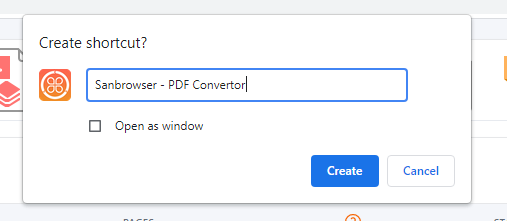 3.5 Congratulations! Next time you need to process PDF file format conversion, double-click the shortcut icon on this desktop to quickly open Sanconvertor.
4. Sanconvertor is a simple and easy-to-use pdf file format convert tool. If you find it easy to use, please share it with your friends. Or share it on your Facebook, Youtube, Twitter and let more friends see it.
Thank you very much!
Sanconvertor
394
Sanbrowser
Sanconvertor
pdf convertor