How to protect/encrypt pdf file with password for free?
PDF file is a very popular office document format. Every day, we have access to many PDF documents.
Therefore, people often encrypt and protect important PDF files.
Set password protection for PDF files to prevent important contents of the files from being damaged, or copy, modify, print, etc. at will.
How to encrypt and protect PDF files for free?
A PDF file encryption protector provided by Sanbrowser, you can set a protection password for important PDF files for free and offline.
Here is a free solution:
1. Open the Sanbrowser browser, if you have not installed this office browser, please refer to How to install Sanbrowser? This article guides.
First, complete the Sanbrowser installation.
2. Click the "PDF Convertor" button on the Sanbrowser application interface to open Sanconvertor, the built-in PDF converter tool.
As shown below: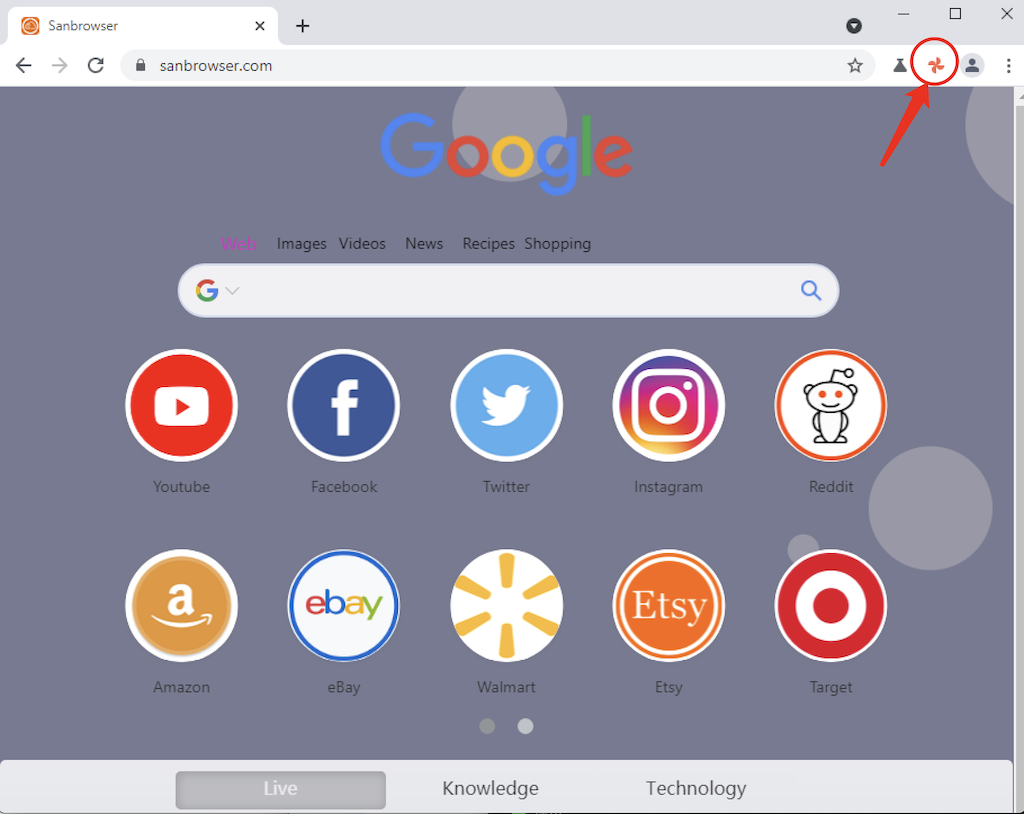 3. Then, click the "Protect PDF" button to open the PDF file encryptor you need to use.
4. Then, click the "Add file" button to add the PDF file to the encryptor list.
5. If necessary, you can set the RANGE parameter, which can customize the page range of the encrypted PDF file.
For more description of RANGE parameter setting, please refer to: How to set the convert range of Sanconvertor?
As shown below: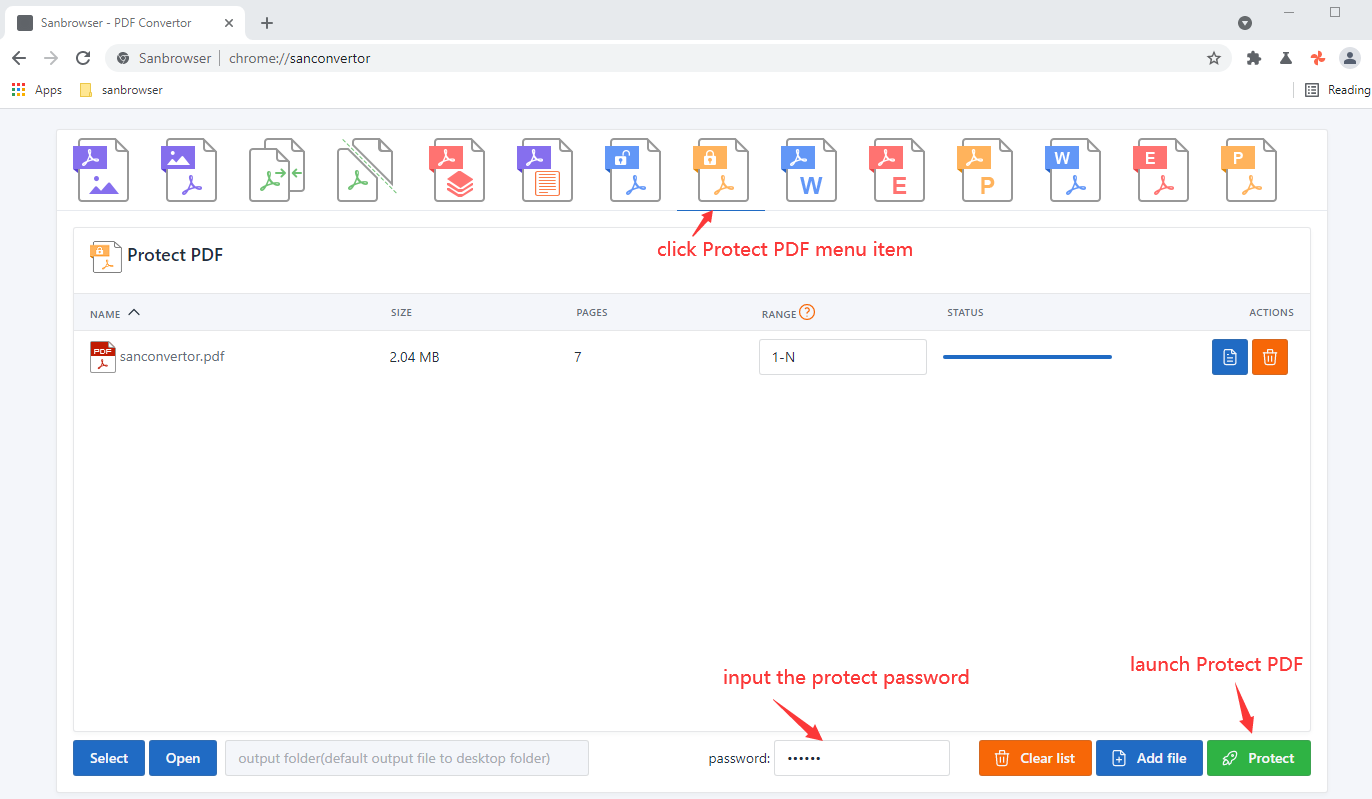 6. In the password input box, enter the password string used to protect the PDF file.
7. By default, the encrypted PDF file will be saved to the desktop folder.
If you need to change the save directory, click the "Select" button to select a new save directory.
8. Everything is ready, click the "Protect" button to launch the PDF encryptor.
9. When the PDF file is successfully encrypted and protected, the progress bar will display as 100%.
At this point, click the "Open" button to view the encrypted PDF file.
Sanbrowser
2045
protect pdf
encrypt pdf
set pdf password
pdf encryptor
sanbrowser