What is Sanbrowser?
Sanbrowser is a dual-core Internet browser. It uses Google's chromium open source project. Here, thank you very much for the outstanding contribution of the Chromium open source project team.
Sanbrowser uses the latest Chromium kernel (version: 92.0.4482.0). This is by far the most stable and powerful version. Please rest assured to use.
In addition to being able to access the Internet, Sanbrowser can access web content, download web files, pictures, videos, etc. An online PDF converter is also provided, allowing you to easily realize PDF to Word, Image to PDF, PDF merge,Images to Excel etc.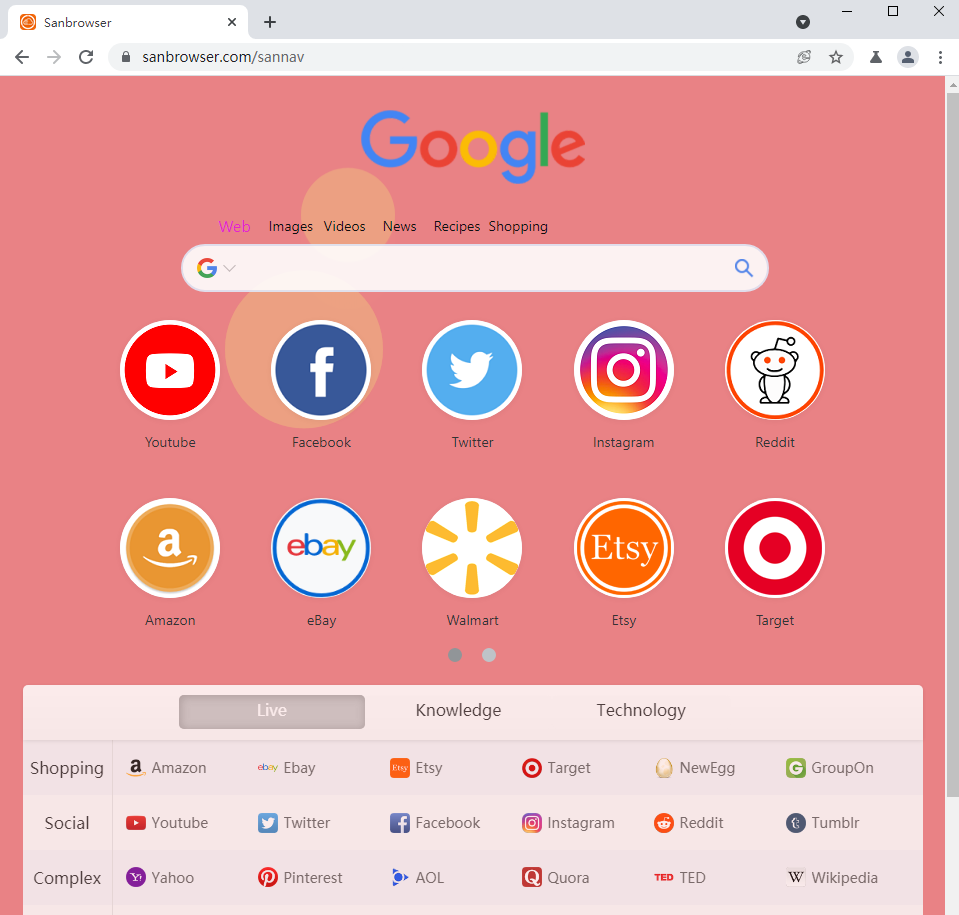 Sanbrowser can browse various Internet resources, such as: YouTube videos, Facebook social resources, etc., need to access more Internet resources, you can search through Sanbrowser search, or visit Google search engine, etc.
Thank you very much! Welcome to Sanbrowser Home.
Now, go to download Sanbrowser. Experience faster and safer Internet surfing.
Sanbrowser for Windows or Sanbrowser for iMac
Sanbrowser
406
Sanbrowser
chromium
browser