How to unlock encrypted pdf file offline for free?
PDF is one of the file formats with the best compatibility.
In office, people often convert all kinds of documents into PDF file format.
At the same time, some important PDF files are stored in encrypted form.
Generally, PDF files have the following encryption method.
In other words, it has several different types of encryption password.
a. Open PDF file password
b. Print PDF file password
c. Copy PDF file password
d. Edit PDF file password
The above four passwords are the most common ways to encrypt PDF files.
People often need to unlock encrypted PDF files in their daily work.
The following describes how to unlock an encrypted PDF file operation guide:
1. First, open the Sanbrowser browser and click the "PDF Convertor" button to open the operation interface.
As shown below: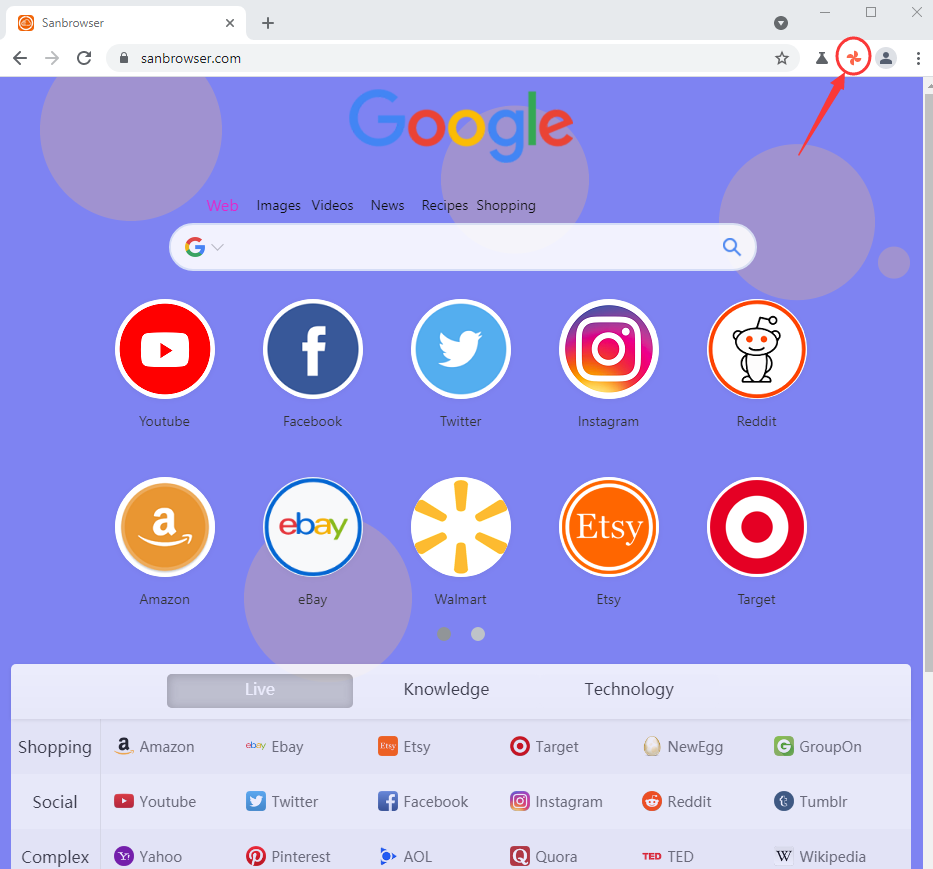 2. Then, click the "Unlock PDF" function menu.
3. Then click the "Add file" button to add the PDF file that needs to be unlocked to the list of PDF file unlockers.
4. In the password input box, enter the PDF file password. Important note, if the PDF file has an open password, you need to enter the correct password to unlock the PDF file.
If the PDF file only has a password for printing, editing, copying, etc., you can unlock the PDF file normally without entering the password.
In other words, you can perfectly unlock the print, edit, and copy password of PDF files without a password.
As shown below: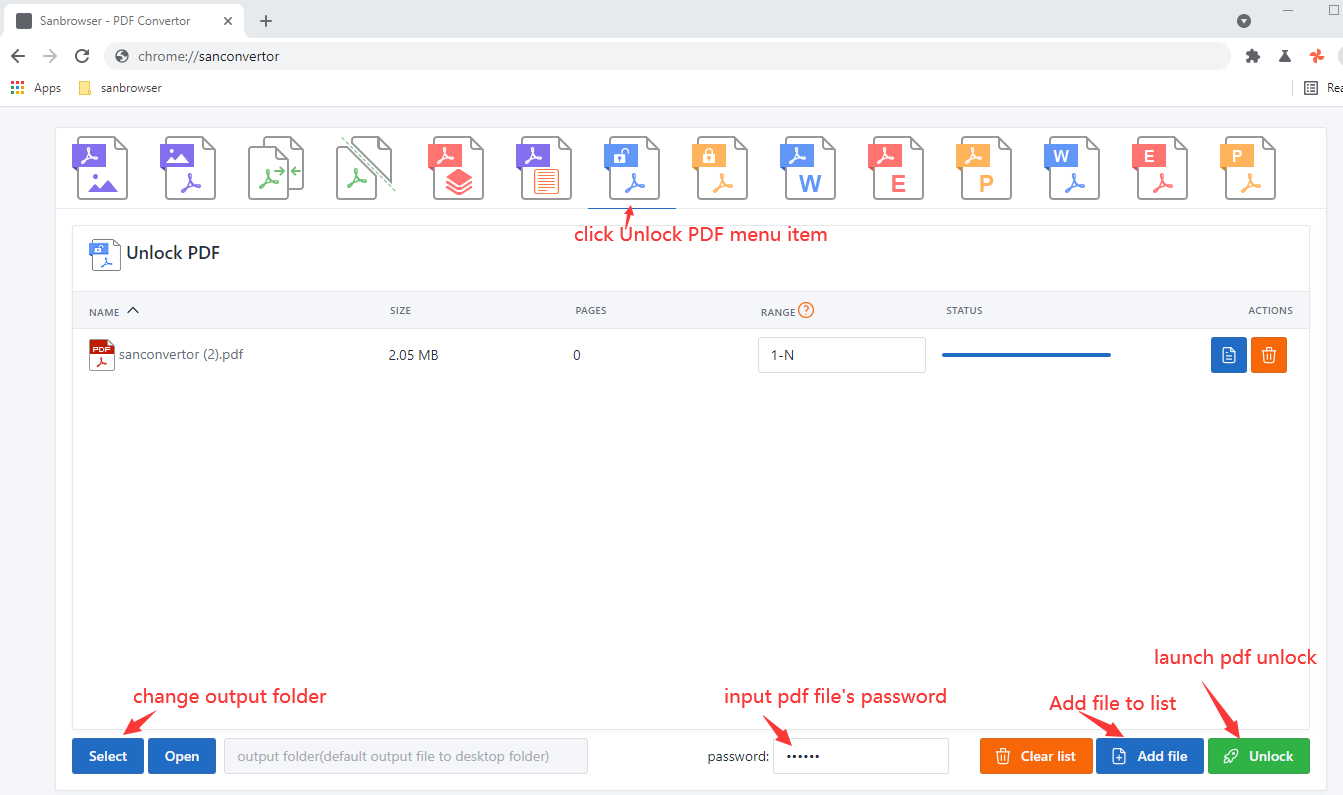 5. By default, the unlocked PDF file will be saved to the desktop folder.
If you need to modify this save directory, click the "Select" button and select a destination folder.
6. Click the "Unlock" button to launch the PDF password eraser.
7. After successfully unlocking the PDF file, the progress bar will show 100%.
At this point, click the "Open" button to open the output directory and view the unlocked PDF files.
Sanbrowser
2129
unlock pdf
clear pdf password
remove password
erase password